International Intuitive, Healer, Visionary Mystic
R Leah Moon: Energy Medicine
you can stop searching now
Wherever You Are In The World!
Here is the place to Get Help!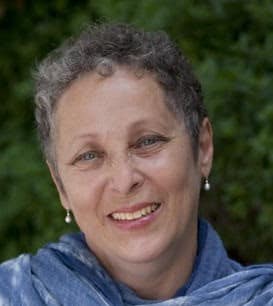 R Leah Moon, DNM, ThM, BS 
Healing Arts Professional
You are in the good hands of an experienced, well-qualified International Intuitive Consultant, Dimensional Healer, Shamanic & Visionary Innovator!
No Limits
Free Download: Brochure
Free Download: Working with Me
Distant Sessions – Phone – Skype – Absentee – In-Person 

Those who find their way here are seeking to live a more fulfilling life. They need help with the issues blocking their way. I am a facilitator of people and healing, a catalyst who helps you experience unlimited outcomes. 
Please read my Disclaimer
Go Beyond Healing … Evolve … Experience a New Way of Living!
Return to a natural state of harmony and equilibrium! Experience a new biology of wholeness in your body, mind, and spirit that will allow you to respond to life and live differently. This approach promotes development of positive neural pathways and sets the foundation for a healthy epigenetics response for a new biology of being.
Many Wonderful Client Results!
Empowerment in their lives, new problem-solving skills, new or renewed relationships, relief from charged reactions, fearful situations, ongoing conditions, and discomfort in the body, and so much more …
Raise the Level of the Whole Being First to Achieve Lasting Results!
I have done the learning, travel, research and "trying it out" for you. My years of passionate study, research, practice, and innate gifts provide you with an unprecedented opportunity to open the door to experience unlimited possibilities you have yet to imagine!
Cutting-edge Sessions to Get You to Where you Want to be Now!
Clients Manifest Brilliant Changes
in All Areas of Their Lives!

Intuitive Energy Sessions with Dimensional Healing,
&


Visionary Innovations
Understand Your Power, Your Strength, Your Equality in Creation, the Magnificence, & Magnitude of Who You Really Are So You Can Choose Your Own Destiny Rather Than Be a Victim!
Did You Know There is No Limit to What You can Unfold in Your Life?
"Leah has the ability to see and feel what is needed – all I had to do was let her know what I wanted, and the work began. Thank you Leah for all your help.

— Sharon C.
"I hadn't thought of developing that piece of land."
"I passed my national exams!"
"My shoulder doesn't hurt anymore."
"My cat is eating again."
Sessions Provide Information Not Available to You Every Day!
"Few practitioners draw on such a wide range of healing approaches, so each client's experience is uniquely suited to their level of awareness and needs. I recommend Leah as a compassionate, skillful facilitator of well-being and optimum health."

— Cay Randall-May, Ph.D., Intuitive Consultant and Medical Intuitive (ABSMI)
Powerful Approach

Leah works at the energetic level. 
"Her work transcends time and space allowing her to reach beyond the dimensional restraints of more limited modalities."
"Leah taught me how to relieve the negative thinking
and methods to help me fall asleep faster. As Leah and
I continue to work together, I see myself more empowered,
stronger emotionally, and so much more confident."
Energy Sessions Whether by Appointment or Absentee to Fit Your Life! 
Scheduled Session:  With appointment time – we work live together.
Absentee Session:  No appointment time. Done while you do your life.  Appointment-Free sessions, efficient, powerful, and often requested!
Facilitator of People & Healing

She is deeply spiritual and brings a wide background of cross-disciplinary training to evoke and facilitate each client's recuperative powers and outcomes they have yet to imagine. 


"This has been a miracle to me. The majority of my life has been fraught with negative drama and I was often controlled with ruminating thoughts. Finally, I feel relief and in control of my life."

— Elizabeth A. Silvia
Work with the "Whole" Being First [the energy fields] & the Issues Often Disappear!
Whether your goal is health, business, professional, spiritual, or personal growth, look for the underlying cause in the physical, emotional, psychological, genetic, inherited, ancestral, or spiritual arena. The drain from these issues can precipitate oxidative stress in the body which may cause illnesses and diseases that affect your life, health, and well-being as well as blocks in your ability to think and problem solve. Stop trying to live with these issues now! Move permanently to a higher frequency & a new way of living!
Responding to an Evolving World Vision Through Love, Light, and Wisdom!

Nous-Based Healing (NBH), as developed by R Leah Moon, is also included in all sessions. NBH is the new metaphysical healing paradigm that I brought forward from my Healing Continuum Research Project as a Visionary Innovator. ©
Nous-Based Healing is one single paradigm of global spiritual transformation, an expanded awareness umbrella that encompasses but is not limited to time, dimensions, healing, spirituality, intuition and the quantum fields. Nous-Based Healing is mathematically congruent love-based energy that amplifies healing, facilitates life shifts, and enables my clients to get where they want to be in life. NBH is simple and elegant as it aligns and reconnects us, and allows us to evolve toward global spiritual transformation, health, and wholeness.
"I can't even think about that car accident anymore."

"I am eating at restaurants without any fear."

"The doctor couldn't find any signs of scoliosi
Cross Disciplinary Background!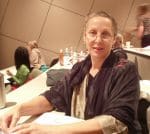 ANMCB Board Certified: Doctor of Natural Medicine, Nutritional Consultant, Master Herbalist
Certified: Ancient Shamanic Energy Practitioner, Lymphologist, Therapeutician, Life Coach, Medium, NLP Master Practitioner, Multiple Energy Healing Techniques / Approaches. Consulting Hypnotist: Past Life Regression, Ericksonian, Transpersonal, Wellness.
Trained: Intuitive, Spiritual Warrior, Mystic, Remote Viewer

State Licensed: Educator
Master of Theology in Spirituality & Holistic Health: Univ. Ordained Minister
Experienced: Cross-Disciplinary Trained, Healing Continuum Research, Private Practice, BS Human Ecology
Contributions:
1) Nous-Based Healing (NBH) New healing paradigm.
2) Specialized Generalist (SpG) Energy process and term.
"It is a privilege for me to recommend R. Leah Moon as a uniquely multifaceted healer and intuitive.

— Cay Randall-May, Ph.D., Intuitive Consultant and Medical Intuitive (ABSMI

Result-Based – Natural – Practical – Easily Accessible – Fun! 

Leah brings forward healing in her clients and gives them the gift of seeing themselves more clearly. She Incorporates a wide variety of skills in working with clients, and her approach is results-based. I highly recommend her services." — Anne F. Salisbury, PhD, MBA, CCHt Founder, ED.

A Life Event – Sessions do Not Stop when the Appointment Ends!
Subtle energy work is multi-dimensional and often not observable until after some time has past. Everyone is different. You may experience dramatic changes as early as when you schedule, during, after, or in-between sessions. Know that the more subtle work has an ordered sequence, is linked with your higher self, and therefore continues to unfold for a long time after your appointment ends. 
I enjoy my past clients contacting me to share their experiences, revelations, and changes in their life as they continue to evolve and manifest brilliant new lives.