Vision & Mission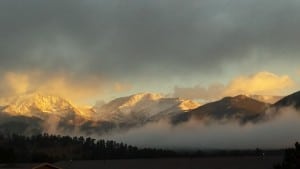 Responding To An Evolving World Vision With Love, Light, and Wisdom.

My Spiritual Job as an Energy Practitioner:
Research, illuminate, and apply the Nature of Real Healing. 
My Spiritual Nature as an Energy Practitioner:
Everything we do or think has an effect on others; we are the butterfly flapping its wings felt around the globe.

Vision
We are both the process and the witness to bring awareness of the power of our connected oneness for a better world and future. Shine light on the Source energy to empower us to respond to life with loving kindness and wisdom. Engaging man, science, spirituality, and the transcendental as form follows function to potentiate knowledge to the good of humankind.
Mission
Use my gifts to understand and apply the most efficacious approach to healing with a co-product of a higher world vibration through love and wisdom. Illuminate the process between the seen and unseen in the Healing Continuum; document the journey to shed light toward more powerful approaches to healing and humankind's wholeness.
Founder, Nous-Based Healing (NBH) Paradigm New healing paradigm that I brought from my research in the Healing Continuum; works with life force energy to facilitate healing.
My Place In The Healing Continuum
Specialized Generalist (SpG) © An energy process and term I created for one who heals, educates, mentors, and researches multiple disciplines with the intention to sum their parts into a greater whole for heightened healing.
Two Ongoing Life Projects
The Healing Continuum Research Project
Mission Vision: Research healing across dimensions; engage comparative study and application; integrate my lifetime of studies and experiences.
My Family Values & Ethics Project For A Better Earth
Mission Vision: Create awareness of the family as a major player and unification tool for stronger communities, nations, and healthier earth.
"Leah's extensive intuitive skills and multiple-modality background enable her to uniquely approach each of her clients as an individual.  She carefully structures and applies the most effective protocol for each stage of the person's healing journey. Her work transcends time and space allowing her to reach beyond the dimensional restraints of more limited modalities."

— Cay Randall-May, Ph.D., Intuitive Consultant and Medical Intuitive (ABSMI)