Remote Viewer
Controlled Remote viewing is an elegant addition to my healer's toolbox!  It provides me with another layer of understanding toward helping my clients realize their goals. Acquiring and enhancing remote viewing skills supports all areas of my healing arts practice. It is especially helpful in understanding the uncreated potential in the client's life. With these skills, they receive the same help whether they are in the same room or half way around the world.
CRV: Basic Controlled Remote Viewing Certificate
Developed by Lyn Buchanan and Stanford Research Institute for the US Government.
For more than four decades the government has been secretly training their military personnel to see and perceive the thoughts and experiences of others.  Lyn Buchanan worked for nearly a decade in this special unit.
www.crviewer.com
Remote Viewing Training Certificate
♦ The Intuitive Pathway (TIP®) INTENSIVE, Phoenix, Arizona, taught by Cay Randall-May, PhD, LMT, Certified Medical Intuitive, ABSMI.
♦ Ongoing mentor relationship with Cay Randall-May, PhD.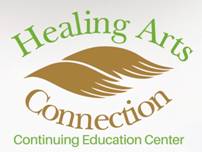 This training is designed for Medical Intuition, Executive Intuition, Interspecies Communication, Forensics, Creative Writing, Innovation, resource location and many more applications.  This highly interactive and participatory learning experience is based on Dr. Randall-May's decades of experience as an educator in the field of extended sensory perception. Participants are empowered to achieve their fullest intuitive potential in a non-threatening, emotionally balanced manner. Healing Arts Connection, Phoenix, Arizona. www.how2heal.com
______________________
Buchanan, Lyn. The Seventh Sense: The Secrets of Remote Viewing as Told by a "Psychic Spy" for the U.S. Military.      New York: Paraview, 2003.
———.  Intuitive Specialists: Controlled Remote Viewing—Course Training Manual.  Alamogordo, NM: Problems, Solutions, Innovations, 2011.