Intuitive
Intuition is an essential element of energetic healing in my practice. The ability to access the unseen fields and to accurately report the results is of immeasurable benefit to my clients. Refining my natural intuitive skills through the formal study of intuition adds depth and breadth to my result-based healing arts practice. I continue to hone my skills through a mentor relationship with the renowned medical intuitive, Cay-Randall-May, PhD, and the founder of Transpersonal Hypnotherapy, intuitive, and author, Anne Salisbury, PhD.
Program Graduate & Mentoring with Dr. Cay Randall-May
♦The Intuitive Pathway (TIP®) INTENSIVE, Phoenix, Arizona, taught by Cay Randall-May, PhD, LMT, Certified Medical Intuitive, ABSMI.
♦Ongoing mentor relationship with Cay Randall-May, PhD
Healing Arts Connection, Phoenix, Arizona. www.how2heal.com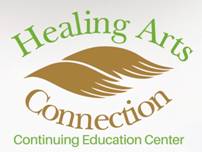 Cay Randall-May, PhD, Professor and Medical Intuitive is certified by the American Board of Scientific Medical Intuition. She brings with her a lifetime of rich experience in the fields of intuition and the development of creative human potential. She is a gifted psychic who is grounded in practical application, understanding, and knowledge. Her passion is to teach and to mentor others.
This training is designed for Medical Intuition, Executive Intuition, Interspecies Communication, Forensics, Creative Writing, Innovation, resource location and many more applications.  This highly interactive and participatory learning experience is based on Dr. Randall-May's decades of experience as an educator in the field of extended sensory perception.  Participants are empowered to achieve their fullest intuitive potential in a non-threatening, emotionally balanced manner.
"I have known Cay Randall-May for the last 20 years and have followed her work with interest and respect. Her ability as a medical intuitive is clear and responsible. I have recommended her to patients who have found her information to be very helpful. Her personal integrity and loving spirit bring a healing dimension to her work."…  -Gladys Taylor McGarey, M.D
Intuition Courses & Mentoring with Dr. Anne Salisbury

Intuitive Skills I, II, Creating, and Relationships
Ongoing mentoring relationship with Anne Salisbury, PhD.
"Intuition is the act or faculty of knowing immediately, directly and holistically without rational processes and without being aware of how you know. It is also the channel through which you access realms of universal truth, absolute knowledge and ultimate reality." – Anne Salisbury, PhD, from the book, Eureka! Understanding and Using the Power of Your Intuition
"Anne Salisbury is an intuitive who is among the most clear visionaries I have experienced. She has a unique ability to see the heart of the issue and channel appropriate solutions."
– C. Norman Shealy, MD, PhD, Founding President, American Holistic Medical Association
Retreat Participant:

Rue Haas Intuitive Mentoring Retreat
Rue Anne Haas, MA
September 26, 27, 28, 2011
Retreat, Sunrise Ranch, CO
www.Intuitive Mentoring.com