Testimonials
The legal stuff: While I can't guarantee any specific results and the following testimonials do not constitute a warranty or prediction regarding the outcome of an individual using my services for any particular issue, my client's report having positive experiences.
Here is what some individuals have to say:
---

HEART WALL: Leah went straight to the big issues! My first Heart Wall Session went from 1.8 miles thick to .6 miles thick.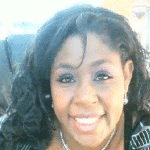 WOW, is my emotion right now! 
So last night I expected to have the dream … NO NIGHTMARE!!!!
I was not angry, I was not upset, I had no anxiety!
I am so grateful to you, you have no idea how happy I am right now. The ramifications of this one wall has already began to change my life.
l love working with you and I just can't thank you enough! 
Followup Session: Heart Wall cleared and I feel amazing!
Charbra Richardson, Texas
---

Scoliosis Pain from a "9" down to a "0" in first Shamanic Session. 
"I felt entire spine during clearing, go fluid, color, light and was left with no pain and only some stiffness … I have not felt this good in a long time. Wow, some friends came and asked us to play kickball in the park. I didn't think I would be able to run because of my back. I did! And my back still does not hurt! (As her practitioner, I would not recommend playing kickball right after a session.)
Thank you!
Feels like vision is cleared and everything more crisp, colors more vivid.
AMAZING SESSION! 
Followup Session: This is amazing progress for me as I have been processing abusive relationship interactions for 25 years!
Thank you! Thank you! Thank you!
T Gibbs
---

She helped pinpoint core issues … we were able to identify deeply rooted fears, limiting beliefs …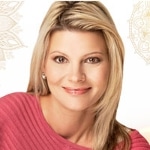 I humbly offer my deepest gratitude to her for her support and recommend her without hesitation.
Tari Johnson
Leah is a uniquely gifted, caring and compassionate practitioner. Her vast training and experience coupled with her deeply intuitive abilities enable her to address issues at the core level. She is flexible, understanding and supportive.
When I first learned of her work, I became very intrigued. Particularly in her distant and absentee session offerings. During our initial conversations, she helped pinpoint several core issues I felt were causing interference on my personal path to transformation. In our work together, we were able to identify deeply rooted fears, limiting beliefs that were unconsciously informing me, and trapped energy from trauma including systemic and environmental narratives found within the culture.
One of the things I admire most about Leah is her ability to work with her clients across many levels and dimensions. She works with the whole person, addressing issues at not only the physical or mental dimensions, but also the deeper dimensions of the soul or mythical and spirit. Our work together has been nothing short of life-changing. I humbly offer my deepest gratitude to her for her support and recommend her without hesitation.
---

I am feeling wonderful and hopeful for the future.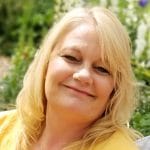 I am very grateful for our sessions they have truly empowered me.
Rhonda A.
I have had only two sessions with you, and Leah, you went straight to the point and addressed real life issues with me without having to ask me a lot of questions about my past or having me explain my whole life story. The two different techniques you used on me released trapped emotions from 30 years ago.  Since the first session I have felt physically lighter and have had coworkers telling me I look happier, even glowing. Wow, thank you Leah!
4th Session Update: I am beyond excited about all that is to come.  I really feel the cleaning of my Chakras assisted in me being able to see into the spirit realm as I am doing (THANK YOU).  I bought a candle and plan on releasing identities this full moon.
---

Great Improvement! Less Anxiety!
Better Sleep & More Energy!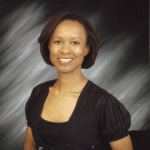 Dorothy N., MD
I have had the pleasure of working with Dr. Moon for about 11 months.  I first came to the knowledge of the existence of energy medicine in the fall of 2015 when I was overwhelmed with physical ailments,  insomnia and EMF/RF sensitivities, food allergies and fatigue.  I was able to get started with detoxification and re-energizing the body in Dallas with the help of health professionals there. When I moved to Amarillo I thought continuing with energy medicine would be impossible.  I was pleasantly surprised to find a local practitioner, Dr. Moon.
I told Dr. Moon from the first visit that I was committed to a long and intense program to save my career and improve my health and quality of life and improve job performance, and give me the energy to develop hobbies.  I have had great improvement.  I have less anxiety, sleep better, and have more energy.  Importantly, I now understand the relationship between my thoughts and other energies and my health and events in my life that were previously difficult to understand.
I will continue to trust Dr. Moon with her energy analysis and advisement, detoxification and other modalities.  She has made me interested in pursuing a career in energy medicine as well. 🙂
---

You're my Hero… Thank you for all you do. You have done so much in such a short period of time!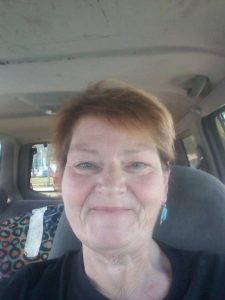 I felt a weight taken off my shoulders when we released an old trauma.
Phyllis L., Lightworker
Two weeks and three sessions ago I met a very wonderful lady. Leah has helped me in so many ways. Just before my second session I called to change to an absentee session so I didn't have to be on the phone with her, because I was so very sick to my stomach. She did not get my message in time (thank the Lord ) and she called me. My nausea was so much better by the time our session was over, and a few hours later it was completely gone. I am looking forward to our next session.
---

Chemo Brain Gone – Passed National Exams –
I Have Confidence In Me Now!

"I know without a doubt that the processes we did helped me to achieve this level in my life."
Sharon C., NP, RN
About twenty years ago I decided to return to college and complete my advance degree in nursing. I started my journey while living in Houston, TX. I was progressing slow as I worked full-time and paid for each course myself. I started working at a local hospital and finally about 8 yrs ago decided to continue with my degree. I enrolled in the Nurse Practitioner Program at West Texas A & M University at the age of 57.
I was almost through with the program when I was diagnosed with Colon Cancer. I had to have surgery and Chemotherapy. Long story short, I quit the program because of "Chemo Brain". I couldn't remember much of anything. I finally was able to return to work but lost all confidence that I would ever be able to continue my degree.
Then about 2 years ago, I decided to go ahead and try some online classes. I was able to continue taking courses and I proceeded with my goals. I was getting close to starting my clinical rotations again when I was stricken with fear… that is when I found Leah. I contacted her and we begin my processes on my memory among other things… After completing the sessions I had a knowingness that I had not had and I knew I could complete the program. I not only completed the program but I completed it with a 4.0 GPA. Not bad for a 64 1/2 yr old.
My next step was to pass my National Certification Examination. This is needed before I can apply for my Nurse Practitioner license. I took my boards on May 26, 2015 and passed.
I was elated and I know without a doubt that the processes we did helped me to achieve this level in my life. A dream I have had since the early 90's.
Leah has the ability to see and feel what is needed- all I had to do was let her know what I wanted and the work began.
Thank you Leah for all your help. We definitely have not finished our work. We will continue.
Sharon C.
---

I am sleeping at night now. My back feels good.
I am free of negative drama. I feel confident, centered,
and peaceful. The doctor found no signs of scoliosis!
Elizabeth S., Ojai, California
Dear Leah,
I want all to know … R. Leah Moon of Amarillo, Texas has changed not only my life over the past 2 years, but my family's life.
Leah has worked on my 8 year old granddaughter's curved spine. At her last pediatrician appointment, the doctor reported that it was perfectly straight.
Several weeks ago, I wrenched my back bending over incorrectly.  I walked bent over and could barely straighten up, the pain was excruciating.  After speaking to Leah during one of our weekly sessions, she told me she thought she could help by doing her energy work on me. Within 24 hours, I could stand without pain and in 2 days the pain was non-existent.
I believed that this endearing woman and I could make some major changes in my life and I was ready to do some serious work.
This has been a real miracle to me. The majority of my life has been fraught with negative drama and I was often controlled with ruminating thoughts. Finally, I felt relief and in control of my life. Leah taught me how to relieve the negative thinking and methods to help me fall asleep faster. As Leah and I continue to work together, I see myself becoming more empowered, stronger emotionally, and so much more confident.
However, I am convinced that my healing progress is due to this wonderful, caring, patient, intelligent and Godly person I've come to know and love, Leah Moon from Amarillo, Texas.
Elizabeth S., Ojai, California
---

I experience indescribable Peace and Joy!  My ankle is relieved. The limiting beliefs I had
are released!  I am guilt-free now!

My first contact with Leah was regarding chronic intense pain in my right ankle due to an auto accident 40 years ago.
I feel very content with who I am, where I am and what I am doing. It is amazing to me how much stress these issues were causing me for a lifetime!!! The peace and joy I have now are indescribable.
Mary Alice Benton
---

I learn easier and faster – Balanced Relationships –
More Energy – No Colds – Free of Asthma!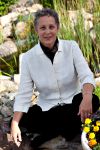 My Own Experience:
R. Leah Moon, BCND, ThM, BS Human Ecology
International Intuitive Consultant & Healing Arts Practitioner
I look forward to my intuitive consulting and energy healing practice every day! I find colds and flus pass me by. I have a lot of energy every day to pursue my passions in life. I am able to learn information easier and faster. My relationships are more balanced. I handle stressful events with much greater ease. Solutions to issues in my life come to me with greater ease too. I find unique approaches that I would not have thought of before. I have been free of asthma for years. I feel this work may even head off abnormal cell growth.
I invite you to come change your life too! I am continually amazed at the great outcomes my clients experience as I facilitate business, product development, personal growth, and healing for them. Being an energy healer for myself and being able to help others feel better, think more clearly, and get what they want in life has been the biggest blessing in my life!
---

Has your life been changed by our sessions?
Do you have a comment or healing story you want to share?
I want to hear your experience!
Email me too share your story or a line or two of testimonial, send a picture if you like, and let me know whether to use your name or initials.
Remember that energy sessions do not stop when your appointment time ends. The results can continue to unfold and integrate long after your session is over, for hours, days, months, and sometimes even years afterwards. Enjoy looking for the subtle changes and shifts in your life. Come back here to post them as they unfold for you.